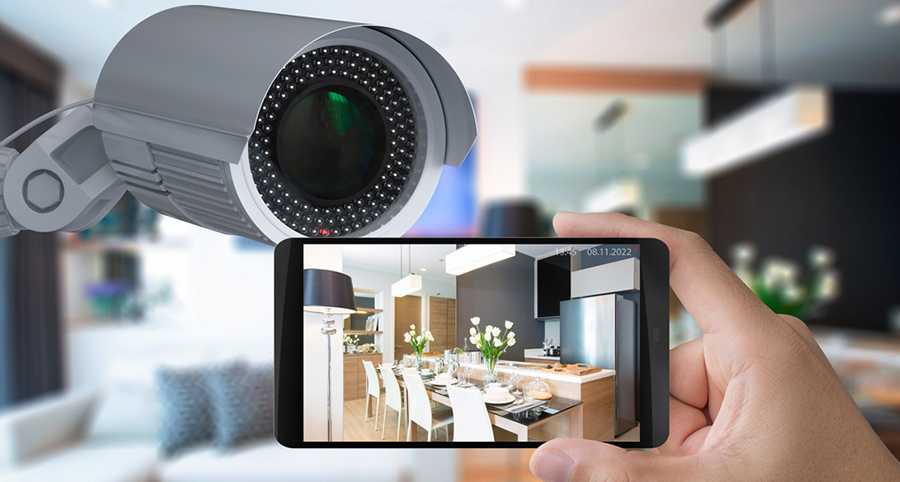 Why Should I Opt For A Home Security Package In Fayetteville?
Home security systems are an amazing and indispensable tool. This is primarily due to the abundance of devices and configurations available to any system. Just like how your interior might be furnished in numerous ways, your security system can include different combinations of sensors, detectors, cameras, and other devices positioned in countless spots throughout your home. The possibilities can be thrilling but also overwhelming.
This is why a home security package in Fayetteville is the right fit for an abundance of families. Take time to understand why it may be right for you too.
What Precisely Is A Home Security Package?
A home security package is a simple way to obtain a home security system. As opposed to purchasing individual devices one at a time, you simply get everything you require at one time. That all-inclusive, single purchase is the home security package. Packages are typically [adaptable or have distinct levels with their own unique grouping of equipment. Let's take a look at why this is a smart choice for residents.
Individual Devices Vs. A Whole System
Many homeowners start adding security components without thinking about creating a full, inclusive system. Someone installs a doorbell camera so they can keep an eye out for expected deliveries. Later, they might purchase surveillance systems, motion detectors, or other tools to serve other needs in differing parts of the home. Over time, they're left with a collection of tools that might or might not integrate with each other.
A home security package is fantastic since you obtain all of the devices you need at one time, and coming from the same company with a central hub to unite them together. They can also be managed through a single mobile device app, in lieu of the multiple that might be required when purchasing components from separate brands. A home security package is a great way to be sure all equipment is compatible.
You Don't Have To Worry About Do-It-Yourself Home Security Installations In Fayetteville
When you buy a home security package, you also get an expert installation. There's no need to worry about proper wiring or if you connected the camera correctly. You can rest easy knowing that the company representative did it right the first time while saving you from hours of effort. The installation usually comes with a charge, but it commonly includes a service warranty. This extra peace of mind is something everyone will be grateful for.
Pick The Course of Action That Offers the Most Reassurance
At the end of the day, any type of security system is better than no security system at all. If you want to build up your security slowly and aren't concerned with several home handyman projects, choosing each piece as you wish could be right for you. If you'd rather have a system designed and installed by professionals exclusively for your residence, then a home security package is the smartest move.
A security system should provide you confidence in your home's protection. Be certain to trust your instinct on which option will be most advantageous in the long run.
Pick the Right Home Security Packages in Fayetteville
If you decide that a home security package is the right option for your home, chat with the experts at Secure24 Alarm Systems. We can help you craft your package to be certain your home and family are completely protected. You will get more comfort knowing the installation was done professionally. If you're ready to discover what we might do for you, contact (910) 275-4051 or complete the following form to get started.
Areas Served Around Fayetteville By Secure24 Your Local ADT Authorized Dealer